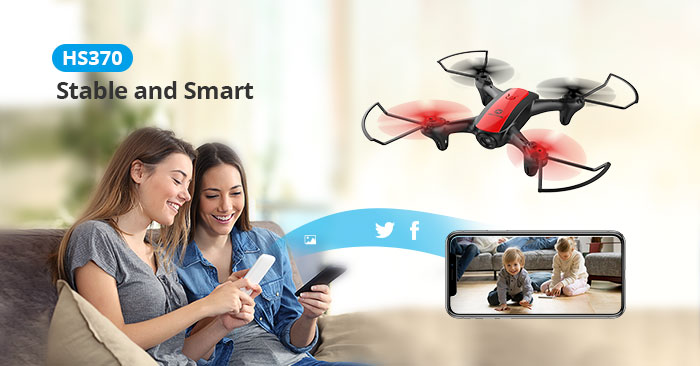 To find something new from sky, let's start from HS370. A great drone for beginners with so many funny functions, for example, Wi-Fi real-time image, VR virtual reality glasses, APP gravity control, projected path and so on.

2.4GHZ can transfer image date of 500Mega pixel per frame steadily. With 720P HD camera, anytime, anywhere, pick up your cellphone, enjoy the flight, to explore the unknown from the sky. Altitude Hold Function makes it so easy to hover steadily in the air to help you get a clear picture.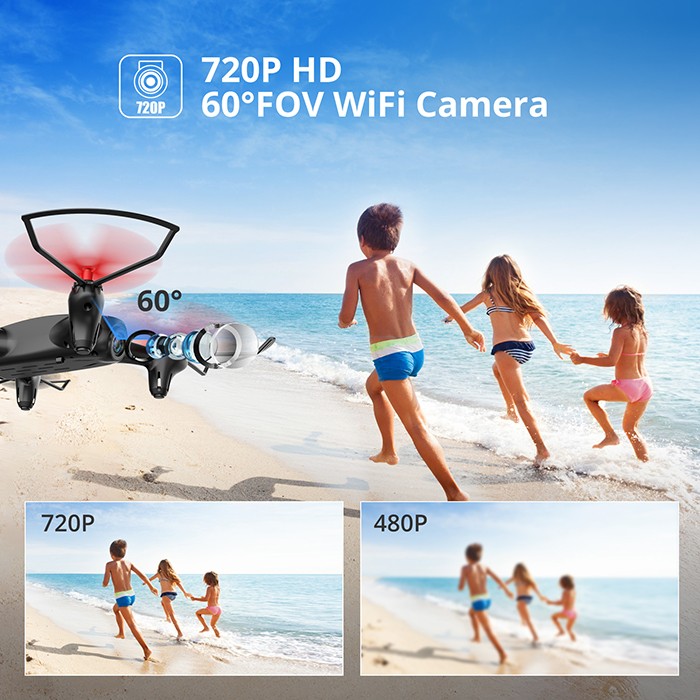 In addition to shooting, it also has other intelligent play methods, which is automatically complete difficult movements. 3D flips, roll at will in all four directions. Projected path, just draw a path on APP, HS370 will fly by itself. APP gravity control, use your cellphone as a controller. All you have to do is control it with one click, and it can do fancy flights.
Set your heart at rest, HS370 is very safe, even younger children can fly it. Compact body design, only 46g and palm size. Set a variety of functions in one, let you control more assured.
One Key Take-off/Landing, easy to start for you. It can automatically hover at a certain altitude after take-off. If it drifts, you can fine tuning to correct balance. Headless Mode helps you fly at ease without thinking about the direction of drone's nose. 3 Speed Mode can adjust suitable speed for you, learn to fly step by step.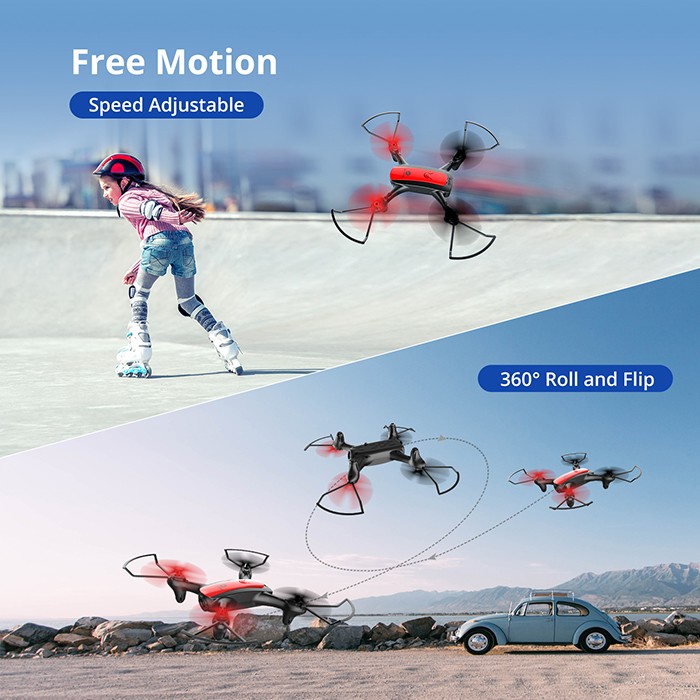 You will see basic information below:
Weight: 46 g
Size: 178 x 170 x 34 mm
Flight Time: 10~12 Minutes
Image Wi-Fi Distance: 20M~30 M
Flight Distance: 50~60 M
Now you will enjoy 20% off code:N454695V, and 20% coupon on the site, totally 40% off! Only $35.99 for HS370! TO GET IT NOW!