HS210
Joy of flight in your hand.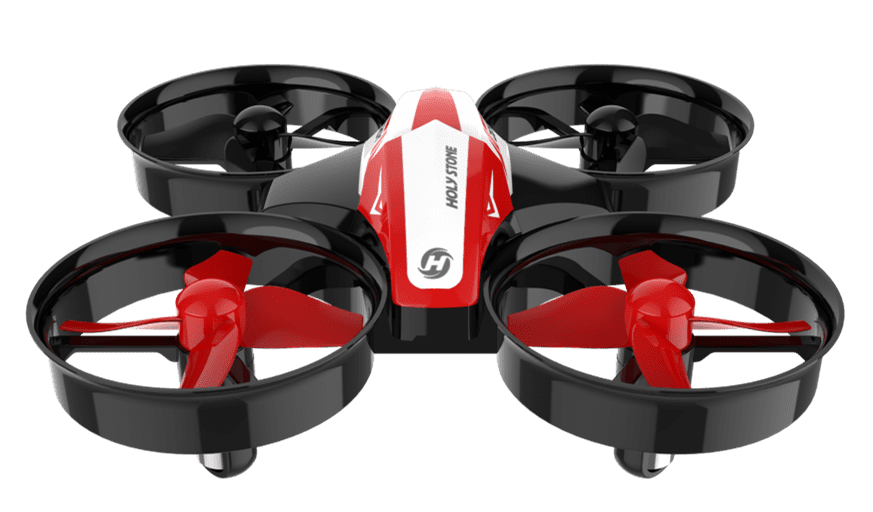 21 Minutes Flight Time

Altitude Hold Function

360° Flips

Headless Mode

One Key Start/Land

Emergency Stop


Mini Size. Let it take off from your hand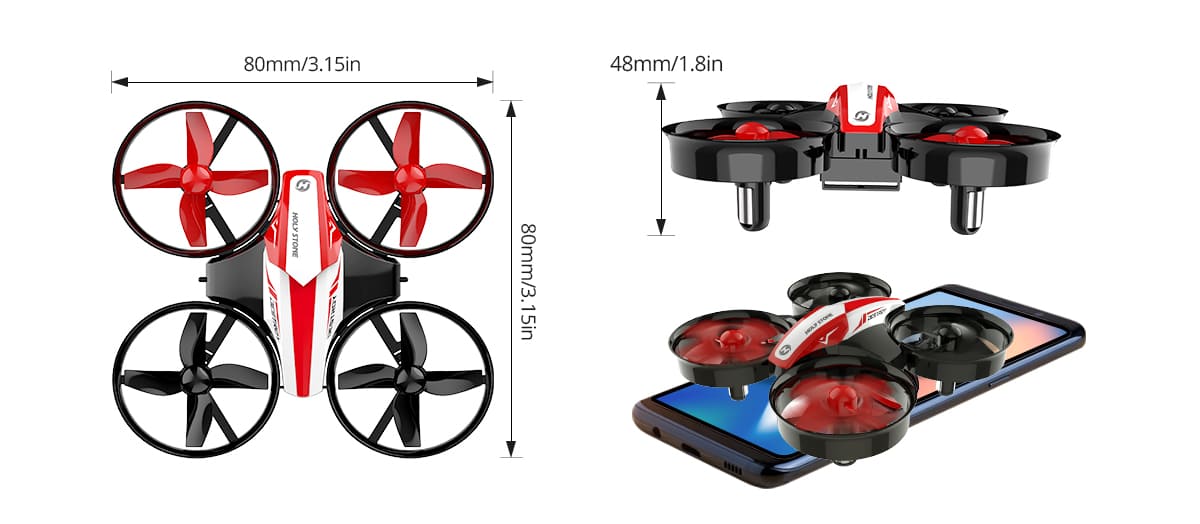 Come with 3 drone batteries in the package, the flight time is prolonged up to 21 Minutes.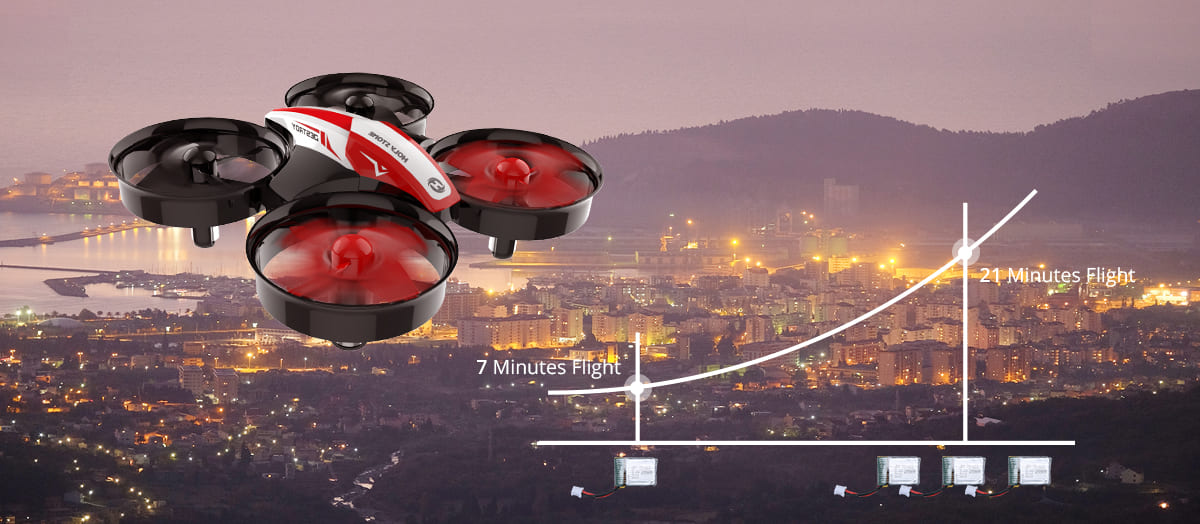 Altitude Hold
Altitude Hold enables drones to Auto-Hover. The drone can stay at current height when pilots' hands are off the controller.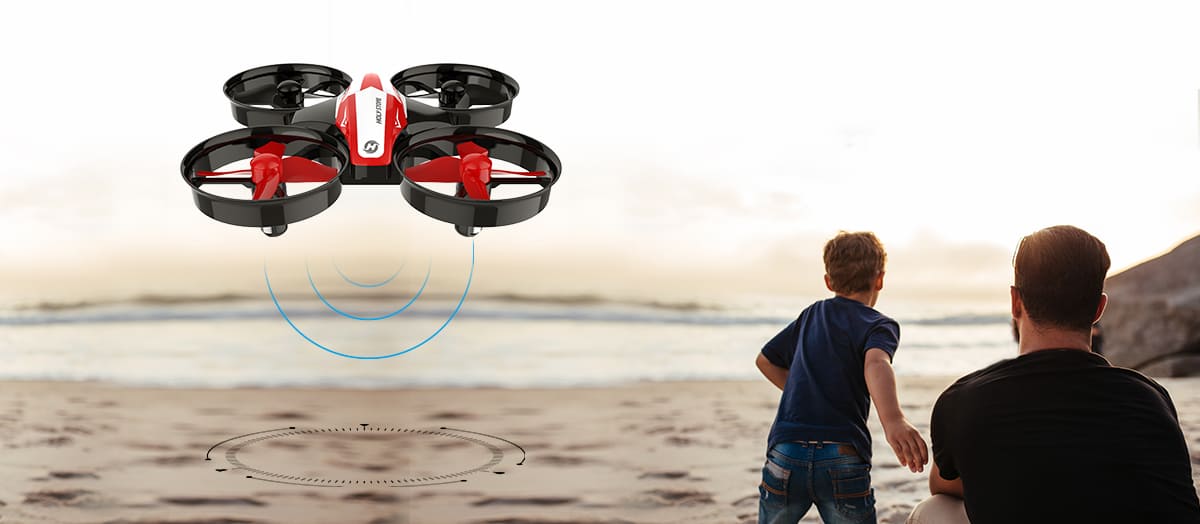 In Headless Mode, no matter what direction the aircraft is facing, forward stick is forward, and back stick is backward. That is all set from the position of it's initial take-off position.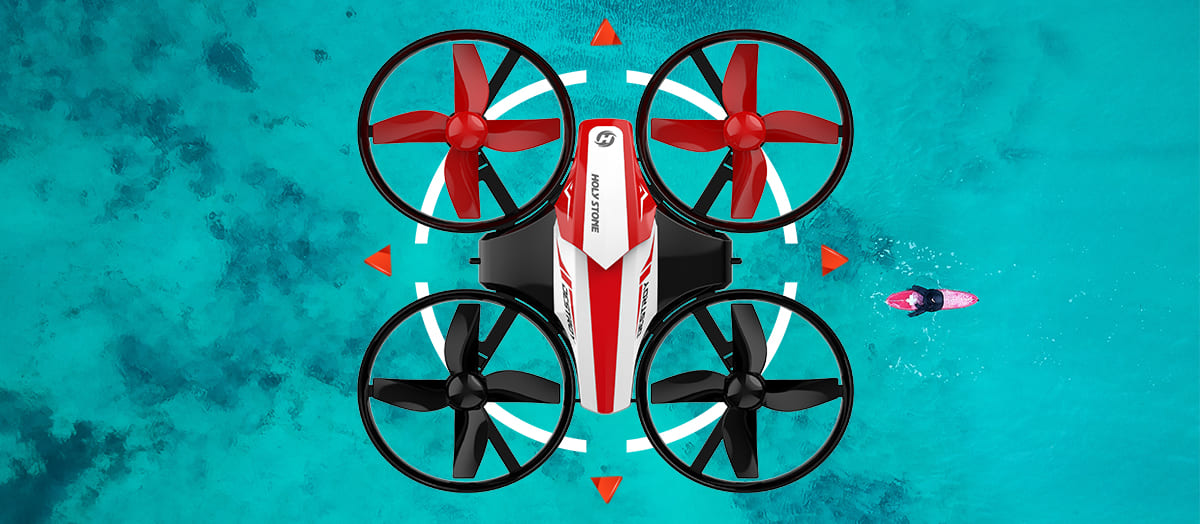 To start a drone, only 4 steps are required. 1.Put the drone on a flat ground. 2.Pair the drone with controller. 3.Press one key start, propellers start to spin. 4.Push throttle stick to fly it up.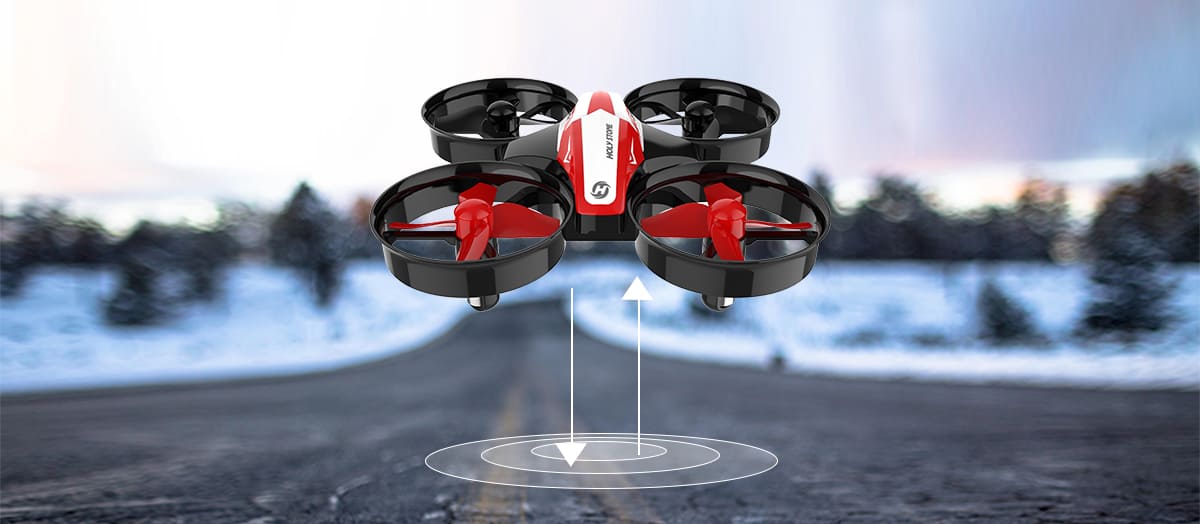 HS210 Flight Talk