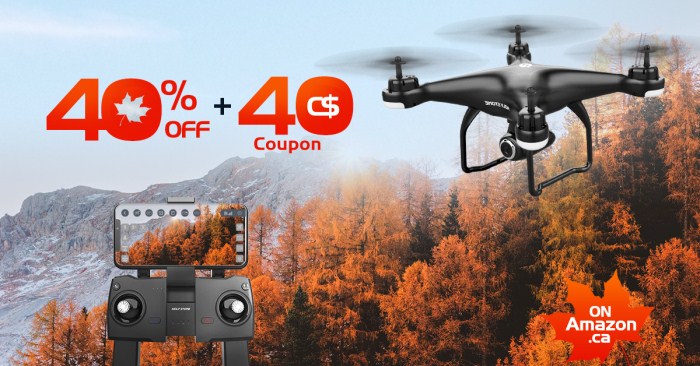 HS120D drone is a miniature version of the HS100. You will like it because HS100 is the most popular model in Holy Stone. Now it becomes small and portable, which helps you go out easily, no need to carry a big bag anymore.
No more tired by the burden
Weighing in at just 221g and as small as A4 paper so that beginners can fly it right out of box without FAA authentication. The fordable remote control is in line with the beginner's habits, very human design. So easy to store after folding.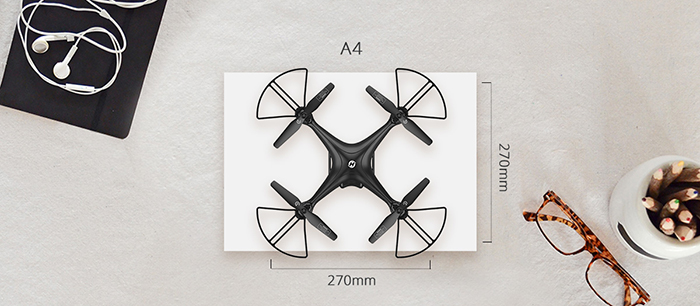 Record what you want to say in real-time
The HS120D can record your sounds not the sound of the wind, you can save the mood or any idea while taking a video. No more post-dubbing.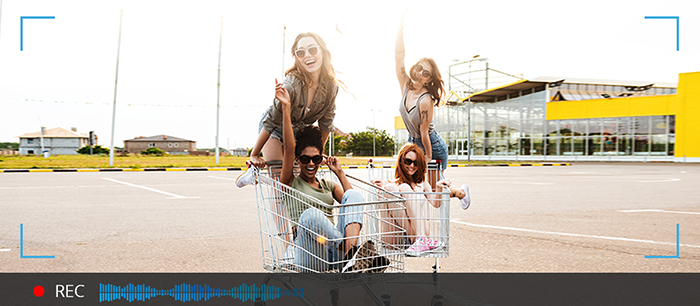 Not miss your target object
Added Follow to Image function, The drone's camera can lock a target as long as you choose an image on APP, then you can capture what you like. The HS120D can also follow the phone's signal if you enter Follow Me Mode.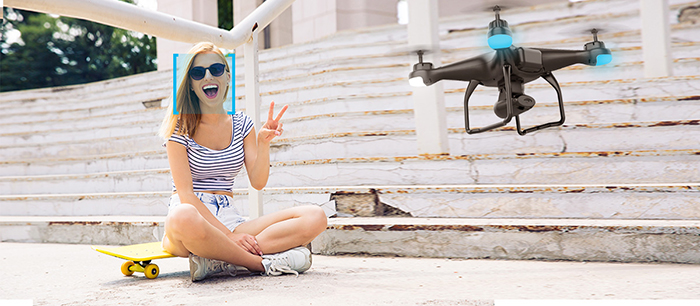 Preset flight path, let the drone fly by itself
In the case of unmanned control, the drone can also fly according to the preset route on APP.
With GPS, not afraid of losing the drone
Whether the transmitter signal is lost or the battery power is too low, it can return safely, this saves many drone's life for beginners. You will be satisfied with its stable hover, making it easy to start.
APP displays real-time frames
1080P FHD camera captures the clear landscape, it also shows on the mobile phone, you can adjust the camera's angle by remote controller, choose any angle you like. It's very convenient to take satisfying aerial photos.
From now to 31st August, you will enjoy 40% Off plus CAD$40 coupon on Canada Amazon, only CAD$109.99 for HS120D, a very surprise price! Coupon Code: IV32QBWS . To get your HS120D!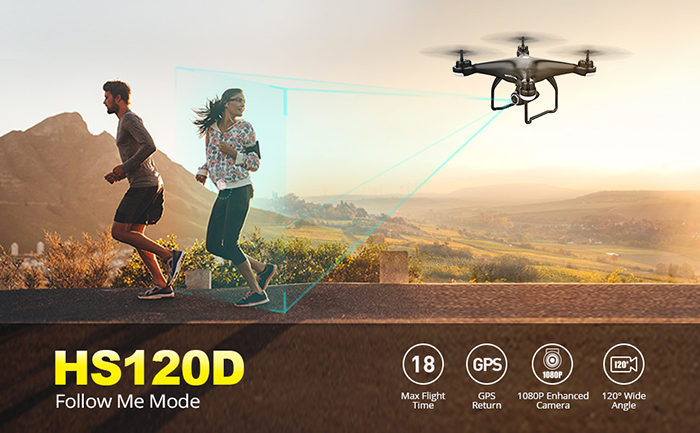 Share this article with your friends who need it, they will love you!